Starts Friday information will be posted every Tuesday.
At The Towne Cinema we run a Friday to Thursday show week. This means that new shows will start Friday nights and carry on until the following Thursday.


Show information for the week of February 23 - March 1
Ferdinand
Nominated for the Best Animated Feature Academy Award!
Family Matinees Friday, Saturday & Sunday
9:45am
Director: Carlos Saldanha
Genre: Animation, Comedy, Family
Rated: G
Running Time: 107 min.
Little bull Ferdinand enjoys sitting quietly under a tree and smelling flowers as opposed to jumping around frantically, snorting, and butting heads with other bulls. As he grows in and becomes a mature, strong bull, Ferdinand's (John Cena) temperament continues to be mellow.
But one day, he's forced to toughen up when five men arrive and mistakenly choose him as the "biggest, fastest and roughest" bull for the highly-anticipated bullfights in Madrid.
Based on the classic 1936 children's book by Munro Leaf.
Lady Bird
Nominated for 5 Academy Awards including Best Picture!
Family Matinees Friday, Saturday & Sunday
11:45am
Director: Greta Gerwig
Genre: Drama
Rated: 14A
Running Time: 94min.
High school senior Christine McPherson (Saoirse Ronan) — also known by the nickname she chose for herself, Lady Bird — is desperate to get out of California. She can't wait to move to the East Coast, where she dreams of big city life and Ivy League universities.
However, because her grades are nothing spectacular and she has no connections, Lady Bird decides she needs to add extracurriculars to make her college applications stand out.

She considers joining Math Olympiad, but her math grades are terrible, so she joins the drama club. Meanwhile, her mother, who doesn't understand Lady Bird's aspirations and desire to move far away, has her hands full supporting the family by working double shifts as a nurse. She struggles to understand her self-centered daughter, who believes she deserves everything in life and that everyone should love her the way she is.
I, Tonya
Nominated for 3 Academy Awards
Based on a true story
Family Matinees Friday, Saturday & Sunday

1:30pm
Director: Craig Gillespie
Genre: Drama
Rated: 14A
Running Time: 120 min.
American figure skating champion Tonya Harding (Margot Robbie), once one of the best female figure skaters in the world, struggles to make it in the competitive sport. Coming from an abusive family and living in a trailer park, she beats all the odds to make it to the top of the sport.

Just before the 1995 Winter Olympics in Lillehammer, Tonya's main competition, teammate Nancy Kerrigan (Caitlin Carver), is viciously attacked by a masked assailant who hits her in the leg with a baton, in an attempt to break it. Suspicion soon falls on Tonya, who has the most to gain from Kerrigan's injury.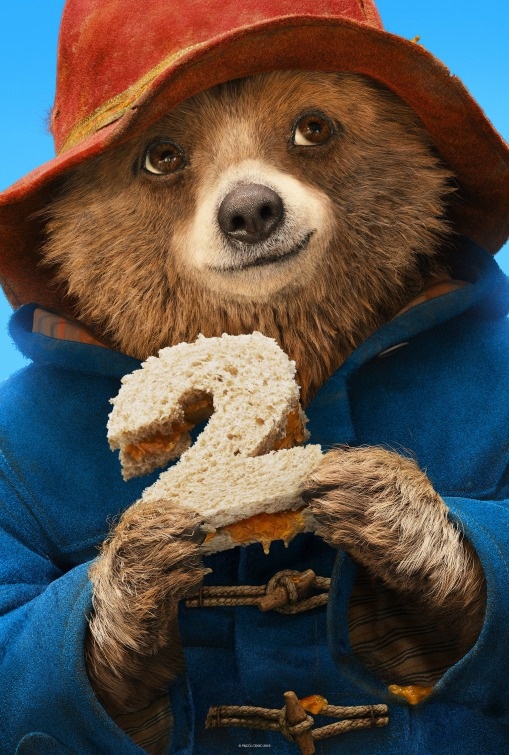 Paddington 2
Family Matinees Friday, Saturday & Sunday

3:45pm
Director: Paul King
Genre: Family
Rated: G
Running Time: 104 min.
Paddington, a bear from Peru who now lives in London with the Brown family, is living a happy life. However, things go very wrong when a new neighbor's self-centeredness and criminal ways wind up with Paddington behind bars.

The films starts with Paddington wanting to get his Aunt Lucy (Imelda Staunton) in Peru a very special gift for her fast-approaching 100th birthday. He spots a rare, beautifully detailed pop-up book of London at the local antique shop and takes on a variety of odd jobs, inclucing window washing and cutting hair in a barbershop, in order to earn enough money to buy the book and send it to her.

Unfortunately, Paddington's new neighbor, has-been stage actor Phoenix Buchanan (Hugh Grant), also wants the book, because he believes if he has it in his possession, he can find a secret treasure. He steals the book, but frames Paddington, who is arrested and taken to prison, where he makes friends with the guards and his fellow inmates, because, as Henry says, "Paddington looks for the good in all of us, and somehow he finds it."
Jumanji
Nightly Except Monday, Tuesday & Wednesday

5:45pm
Director: Joe Wright
Genre: Action/Adventure, Comedy
Rated: PG
Running Time: 119 min.
Four teenagers — Spencer (Alex Wolff), Bethany (Madison Iseman), Martha (Morgan Turner) and Anthony a.k.a. "Fridge" (Ser'Darius Blain) — are given detention and told to clean out the school's basement. Fridge discovers an old video game console with a game called Jumanji, and the kids set it up, pick characters and begin to play.
They're immediately sucked into the game's jungle setting — and into the bodies of their avatars. Spencer becomes Dr. Smolder Bravestone (Dwayne Johnson), Fridge turns into Moose Finbar (Kevin Hart), Martha is Ruby Roundhouse (Karen Gillan) and gorgeous Bethany is horrified to find she's an overweight middle-aged man named Professor Shelly Oberon (Jack Black). They discover what their special skills are in order to survive the game.
Darkest Hour
Nominated for 6 Academy Awards Including Best Picture!
Nightly Except Monday, Tuesday & Wednesday

7:50pm
Director: Joe Wright
Genre: Drama, War
Rated: PG
Running Time: 126 min.
Set in the early days of World War II, Darkest Hour follows Winston Churchill (Gary Oldman) as he is made Prime Minister of the United Kingdom when the former prime minister steps down.
Although unpopular within "the Establishment," he wins the hearts of the British people as he vows to never surrender, fighting Hitler's Nazi army no matter what they do to try to take over Britain.
Phantom Thread
Nominated for 6 Academy Awards!
Nightly Except Monday, Tuesday & Wednesday
10:00pm
Director: Paul Thomas Anderson
Genre: Drama
Rated: PG
Running Time: 130 min.
Reynolds Woodcock (Daniel Day-Lewis) is a famous dressmaker living in 1950s London, England. He has his life nailed down to a science and is very meticulous with his day-to-day routine, but all this is thrown into the air when he encounters a fiery young woman named Alma (Vicky Krieps).
Alma is stubborn, head-strong and very different from anything Reynolds is used to. She manages to throw his life into an interesting disarray when she manages to become his muse and eventually his lover.