Show information for the week of February 16 - 22
Matinee Shows Saturday and Sunday Only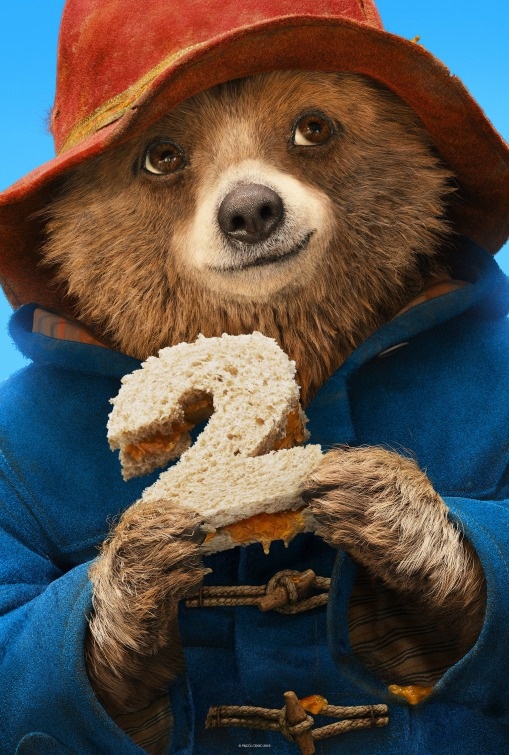 Paddington 2
Nightly Except Monday

5:00pm
Director: Paul King
Genre: Family
Rated: G
Running Time: 104 min.
Paddington, a bear from Peru who now lives in London with the Brown family, is living a happy life. However, things go very wrong when a new neighbor's self-centeredness and criminal ways wind up with Paddington behind bars.

The films starts with Paddington wanting to get his Aunt Lucy (Imelda Staunton) in Peru a very special gift for her fast-approaching 100th birthday. He spots a rare, beautifully detailed pop-up book of London at the local antique shop and takes on a variety of odd jobs, inclucing window washing and cutting hair in a barbershop, in order to earn enough money to buy the book and send it to her.

Unfortunately, Paddington's new neighbor, has-been stage actor Phoenix Buchanan (Hugh Grant), also wants the book, because he believes if he has it in his possession, he can find a secret treasure. He steals the book, but frames Paddington, who is arrested and taken to prison, where he makes friends with the guards and his fellow inmates, because, as Henry says, "Paddington looks for the good in all of us, and somehow he finds it."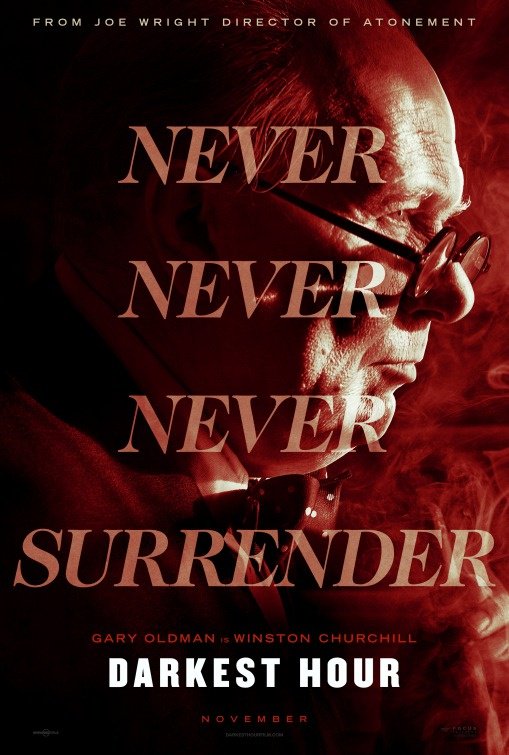 Darkest Hour
Nominated for 6 Academy Awards Including Best Picture!
Nightly Except Monday

6:45pm
Director: Joe Wright
Genre: Drama, War
Rated: PG
Running Time: 126 min.
Set in the early days of World War II, Darkest Hour follows Winston Churchill (Gary Oldman) as he is made Prime Minister of the United Kingdom when the former prime minister steps down.
Although unpopular within "the Establishment," he wins the hearts of the British people as he vows to never surrender, fighting Hitler's Nazi army no matter what they do to try to take over Britain.
I, Tonya
Nominated for 3 Academy Awards
Based on a true story
Nightly Except Monday

9:00pm
Director: Craig Gillespie
Genre: Drama
Rated: 14A
Running Time: 120 min.
American figure skating champion Tonya Harding (Margot Robbie), once one of the best female figure skaters in the world, struggles to make it in the competitive sport. Coming from an abusive family and living in a trailer park, she beats all the odds to make it to the top of the sport.

Just before the 1995 Winter Olympics in Lillehammer, Tonya's main competition, teammate Nancy Kerrigan (Caitlin Carver), is viciously attacked by a masked assailant who hits her in the leg with a baton, in an attempt to break it. Suspicion soon falls on Tonya, who has the most to gain from Kerrigan's injury.
Don't forget to sign up for our weekly email with next weeks showtimes!
At The Towne Cinema, we are dedicated to providing our customers with friendly service. We value your business. We have made it our mission to provide a memorable experience in our customer-driven approach.
Our courteous, professional team is able to support a range of services to meet your requirements.


To learn more about The Towne Cinema, and our movie going and rental inquiries, please call us at 250-545-0303.